Gran Torino (2008)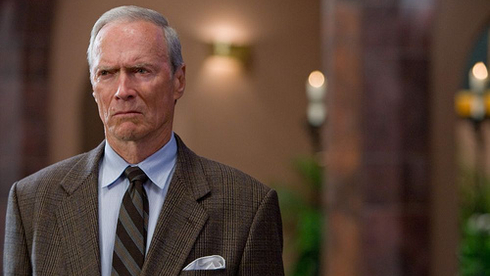 Oude mensen zijn fascinerend. Enerzijds weten ze alles wat er over het leven te weten valt, anderzijds hebben ze er ondanks al hun ervaring geen flauw benul van hoe het er in de wereld van tegenwoordig aan toe gaat. Alle zekerheden die ze in een lang leven opbouwden, beginnen te wankelen door kleine en grote veranderingen. Ze leven in een wereld van tegenstellingen waarin ze zelf een plaatsje moeten zoeken. Met Million Dollar Baby, Changeling en het tweeluik Flags of our Fathers en Letters from Iwo Jima bewees Clint Eastwood al dat hij deze materie als geen ander op het witte doek kan projecteren en met Gran Torino is het er weer pal op.
In de winter van zijn leven moet Korea-veteraan Walt Kowalski afscheid nemen van zijn vrouw. Zij laat hem achter met twee zonen die van hem zijn vervreemd en een huis in een buurt waar hij niemand meer kent. Walt is een zelfzekere man die niets moet weten van medelijden, religie en zijn nieuwe Vietnamese buren. Het liefst van al wil hij met rust gelaten worden. Alleen zijn hond Daisy gunt hij een blik waardig. Op een dag redt hij - puur uit eigenbelang - zijn buurjongen van een jeugdbende en vanaf dat moment beschouwt de hele buurt hem als de reddende engel. Aanvankelijk doet hij zijn uiterste best om zijn oude norse zelf te blijven, maar al snel smelt zijn koude hart voor de warmte van zijn buren.
Hoewel het verhaal met zijn protagonist aan The Good, the Bad and the Ugly en For a Few Dollars More doet denken, is Gran Torino geen veredelde western. Het is niet zomaar een strijd tussen goed en kwaad. Walt Kowalski ziet de wereld rond hem veranderen en net daarom is Gran Torino een film van tegenstellingen: jong versus oud, man versus vrouw, vader versus zoon, broer versus zus, Amerikaan versus al de rest. Toch is Eastwood nooit belerend. Hij gebruikt humor, vurige scheldtirades en oprechte emoties om zijn boodschap over te brengen en net omdat hij zelf de rol van Kowalski speelt, is alles geloofwaardig. De gelijkenissen met de filmrollen die hem beroemd hebben gemaakt, zijn sprekend. De schijnbaar emotieloze cowboy schiet een radeloos westerndorpje te hulp, maar vlucht op het einde van het avontuur omdat hij zich niet kan nestelen in de nieuwe beschaafde wereld.
Wie ontspanning zoekt, ziet vooral een rustige film die wat lang bij de details blijft stilstaan. Eastwood neemt namelijk zijn tijd om de situatie te schetsen en maakt zijn punt door kleine aspecten uit te vergroten. De manier waarop hij zijn Ford Gran Torino uit 1972 in de zeep zet is sprekend, net zoals zijn gegrom en gemopper bij het zien van een navelpiercing. Wie net dat tikkeltje meer zoekt, ziet een kalm kabbelend beekje waarvan je weet dat het zich in een wilde waterval te pletter zal storten. Het trage tempo speelt dus enkel in het voordeel van het verhaal en als de actie dan toch losbarst, komt die dubbel zo hard aan (de scène met de zwierende gloeilamp!).
Hoe ouder Clint Eastwood wordt, hoe mooier zijn films. Laten we dus hopen dat hij nog enkele jaren onder ons mag blijven. Iedere prent die hij ons nog kan bieden, is een geschenk voor de hedendaagse cinema en minstens negentig confronterende, diep rakende minuten film. Hell, de oldschool American weet zelfs met de stem van Jamie Cullum te ontroeren.
Lezers score
Reacties