Met Yes Man het nieuwe jaar in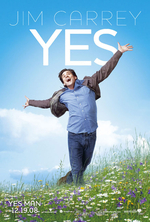 Straks gaat het nieuwe jaar van start, dus alvast een gelukkig nieuwjaar. Oudjaar lijkt een beetje een vreemde dag om een nieuwe film de zalen in te sturen, maar Warner Bros gaat toch de uitdaging aan. Een grote opening zullen ze alvast niet verwachten, met zoveel feestvierders thuis en buitenshuis.
Willen de producers met deze actie de boodschap van de film versterken? Kampen ze met een gebrek aan vertrouwen in de film? (De kritieken in het buitenland zijn nochtans zeker niet unaniem slecht.) Willen ze ons uitdagen om in 2009 een jaar lang positief te zijn?
Jim Carrey heeft ondertussen bewezen dat hij ook serieuze rollen aankan (Eternal Sunshine of the Spotless Mind) maar hij lijkt daar niet echt mee door te breken. Wat ik van zijn laatste film, The Number 23, moet denken is me nog steeds niet helemaal duidelijk. Met Yes Man lijkt Carrey opnieuw de zotte toer op te gaan, maar ik verwacht wel een vrij brave film. Nu, alleen al voor Zooey Deschanel zou ik gaan kijken. Ik weet het, ze heeft niet de beste films op haar cv staan, maar ik zie haar wel graag bezig op een groter scherm.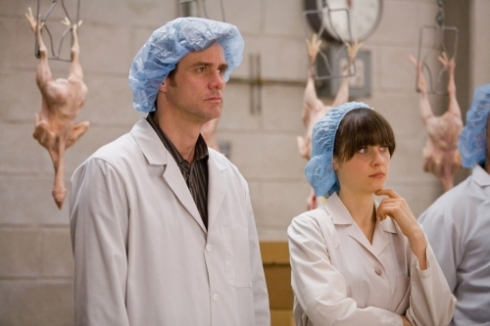 Over het verhaal kunnen we vrij kort zijn: Jim Carrey speelt de compulsieve nay-sayer Carl Allen. Iemand waarvan je weet dat hij neen zal zeggen, nog voor je hem je vraag hebt gesteld. Allen daagt zichzelf uit om een jaar lang op alles "ja" te antwoorden. Hierdoor komt hij in de meest gekke en onvoorspelbare situaties terecht.
Reacties