Mickey Rourke is The Wrestler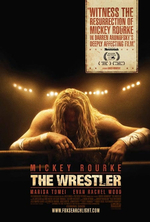 Wie had er durven denken dat de hele wereld ooit nog eens enthousiast "Mickey Rourke is terug!" zou roepen? De hoofdrolspeler uit The Wrestler werd onlangs zelfs uitgedaagd door de WWE (World Wrestling Entertainment) om mee te doen aan een échte worstelwedstrijd.
Deze week legde Rourke in een interview uit waarom hij het vroeger niet zo goed deed in Hollywood: hij vertelt dat hij zichzelf op dezelfde voet zette als Al Pacino. Zijn onhandelbare attitude stootte Hollywood voor de borst en daardoor werd hij gemeden door de producers.
In 2005 was Rourke ook al te zien in Sin City. Ook toen werd er al van een comeback gesproken, maar een vervolg leek er de voorbije drie jaar niet meteen aan te komen. Nu, na zijn Oscarnominatie, ziet het ernaar uit dat Rourke voorgoed terug is. Op zijn IMDb-profiel staan er in ieder geval al een aantal projecten te wachten. Daarnaast zijn er geruchten dat Rourke de vijand zal vertolken in de komende Iron Man film.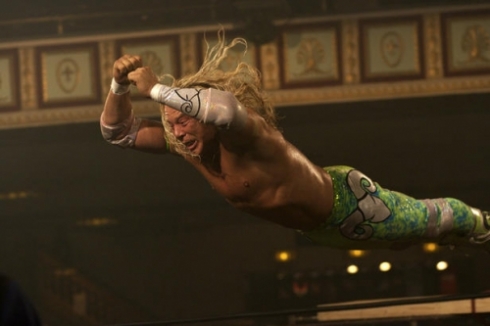 The Wrestler vertelt het verhaal van Randy "The Ram" Robinson, een gepensioneerde worstelaar die vast zit in zijn leven. Hij komt nauwelijks aan de bak, doet kleine shows in scholen voor doorgewinterde fanaten en werkt deeltijds in een supermarkt. Tevens is hij vervreemd geraakt van zijn dochter en heeft hij het moeilijk om relaties aan te gaan. Gezondheidsproblemen dreigen zijn worstelcarrière definitief te beëindigen. Wanneer Randy een aanbod krijgt voor een rematch tegen zijn aartsrivaal, krijgt hij de kans om opnieuw in de spotlight te staan en de kick van de show te beleven.
Reacties