Burton Dream Team stort zich op Alice in Wonderland

Tim Burton doet Alice in Wonderland. Ik kan me geen beter geschikte regisseur bedenken om de psychedelische wereld van Lewis Carroll in beeld te brengen. A match made in heaven.
Maar dit wisten we natuurlijk al. Wat we ook al wisten is dat Johnny Depp gecast is als de Mad Hatter, jawel. Toen ik het nieuws voor het eerst hoorde dacht ik meteen aan de twee volgende, logische, casting bits: Helena Bonham Carter en Danny Elfman. Hop naar de Burton Dream Team. Blijkt dat onlangs beiden bevestigd hebben mee te werken aan deze adaptatie.
Helena Bonham Carter is gecast als The Red Queen. Een hele film lang zal ze de onthoofding van mede personages eisen. Danny Elfman doet uiteraard de muziek.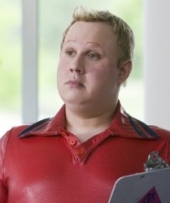 Maar het wordt nog beter!
Matt Lucas, de kleintse helft van Little Britain, zou gacast zijn om de broertjes Tweedledee en Tweedledum te portretteren. Het duo vult elkaars zinnen steeds aan, en ze zullen mekaar ook nooit tegenspreken.
En dan is er nog Alan Rickman, best bekend als Snape in de Harry Potter reeks. Hij zou er bij komen als The Caterpillar. Ik zie hem daar al zitten in zijn rupsenpak. Ik denk dat Snape en The Caterpillar als karakters net ver uit mekaar zullen liggen.
Ik moet zeggen, ze zijn daar sterk bezig met hun casting. En Burton kennende zal het wel weer een visueel pareltje worden. Ik kijk er echt naar uit. 
Anderen tot nu toe zijn Crispin Glover als The Knave of Hearts, Michael Sheen als The Chesire Cat, Anne Hathaway als The White Queen en Christopher Lee waarvoor nog geen rol bekend is.
De film zelf zal een mengeling worden van traditionele film en performance-captured film, een techniek waarbij ze achteraf 3D animatie 'over' de acteurs plakken. Het filmen zelf is al begonnen en dankzij de mensen van INF hebben we al een eerste beeld van hoofdrolspeelster Mia Wasikowska als Alice. Enige min punt is dat de film pas in 2010 in de zalen komt.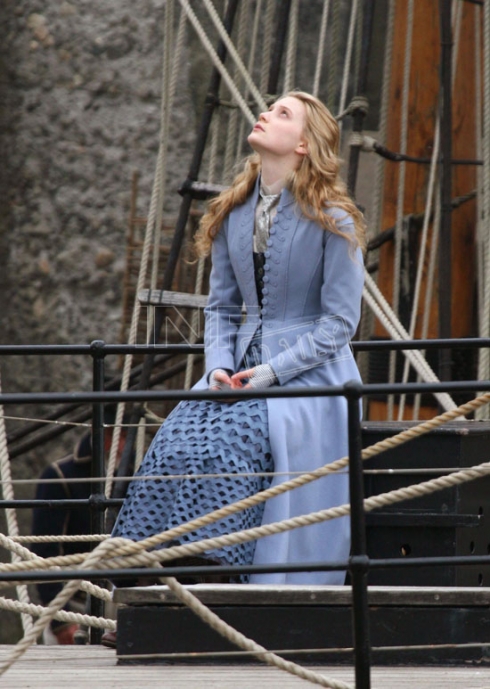 Reacties