3 maal Johnny Depp voor Disney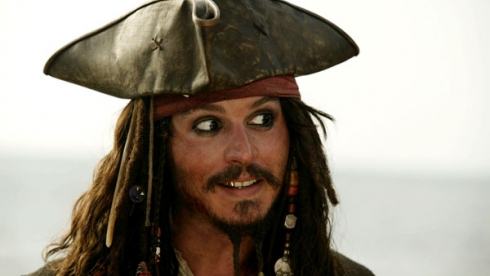 Johnny Depp zijn agenda, als we IMDb mogen geloven, is al zeker gevuld tot 2011, maar dat weerhoudt de man niet van er nog enkele rollen bij te doen. Gisteren kondigde Disney aan dat Depp mee zal spelen in 3 nieuwe films.
Het is bevestigd dat er een vierde Pirates of the Caribbean aankomt en Captain Jack Sparrow zal opnieuw van de partij zijn. Ook Geoffrey Rush kruipt opnieuw in de huid van Captain Barbosa. Keira Knightley liet eerder al weten dat ze geen interesse meer had in een vierde Pirates film, wat Disney wellicht niet erg zal vinden. Het zou de studio te veel kosten om Knightley en Bloom terug te brengen en te weinig opleveren.
De film zal voor het verhaal wellicht inpikken op The Fountain of Youth dat subtiel aangehaald wordt in de derde Pirates film.
Johnny Depp zal ook meespelen in de adaptatie van Tim Burton's Alice in Wonderland als de Mad Hatter, lijkt me op zijn lijf geschreven. Mia Wasikowska neemt de rol van Alice op zich. Goed nieuws voor de Depp - Burton fans. Nu Helena Bonham Carter nog en het magisch trio kan aan het werk.
Tot slot is ook bekend gemaakt dat Depp zal mees spelen in de door Jerry Bruckheimer geproduceerde The Lone Ranger. Een origineel verhaal gebaseerd op het oud radiospel en televisieserie. The Lone Ranger gaat over een gemaskerde held in het Wilde Westen, Depp kruipt in de huid van de sidekick Tonto. Het scenario wordt geschreven door Ted Elliott and Terry Rossio die beiden werkten aan de Pirates films.
Reacties