Benjamin Button grote favoriet met 13 Oscarnominaties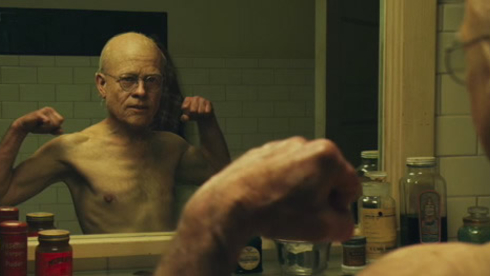 The Academy of Motion Picture Arts and Sciences heeft deze week haar nominaties bekendgemaakt voor de 81ste editie van de Oscars. Meteen opvallend: de film van David Fincher, The Curious Case of Benjamin Button, haalt maar liefst 13 nominaties binnen.
De film is onder andere genomineerd voor Beste Film, Beste Acteur (Brad Pitt), Beste Regie en Beste Vrouwelijke Bijrol (Taraji P. Henson). Die prijzen zijn niet van de minste.
Slumdog Millionaire volgt op de voet met 10 nominaties, The Dark Knight en Milk hebben elk 8 nominaties. Velen zullen ongetwijfeld teleurgesteld zijn dat The Dark Knight geen nominatie veroverde voor Beste Film en spijtig genoeg ook niet voor Beste Regie. Heath Ledger krijgt wel een kans in de categorie Beste Mannelijke Bijrol.
Enkele andere observaties:
Tegen alle verwachtingen in kreeg Kate Winslet enkel een nominatie voor Beste Actrice in de film The Reader, in tegenstelling tot de Golden Globes waar ze dezelfde nominatie kreeg voor Revolutionary Road en een nominatie voor bijrol in The Reader.
The nominaties voor Beste Film bevatten geen echte verrassingen.
Concurrentie voor Wall•E... is er niet. Kung Fu Panda was een leuke film, maar (de eerste helft van) Wall•E is nu al legendarisch.
De films Gomorra en Le Silence de Lorna ontbreken in de lijst van Beste Buitenlandse films.
Voor een volledig overzicht van de genomineerden kan je terecht op de website van de Oscars zelf.
Reacties