The Incredible Hulk trailer en foto's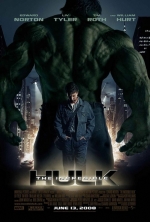 Vanaf vandaag is de nieuwste Hulk film, The Incredible Hulk, in de zalen te zien. Vijf jaar geleden deed Ang Lee al een poging om The Hulk op de kaart van succesvolle-superhelden-in-Hollywood te zetten, maar hij is daar toen niet in geslaagd.
Deze keer is het aan Louis Leterrier om met The Incredible Hulk nieuw leven in de franchise te blazen. De nieuwe cast alleen al is een stap in de goede richting.
Deze keer is het Edward Norton die de rol van Bruce Banner (de man die in The Hulk verandert) op zich neemt. Dat hij goed met gespleten persoonlijkheden overweg kan bewees hij al in The Fight Club. Liv Tyler zal voor de charmante love interest zorgen.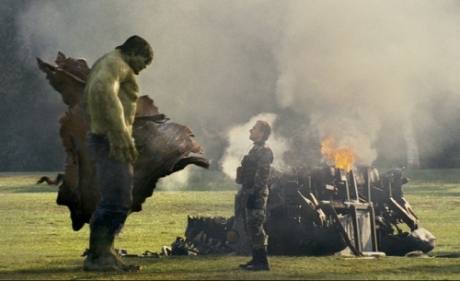 In sneltempo wordt er opnieuw uitgelegd hoe The Hulk is ontstaan, maar het eigenlijke verhaal gaat om Bruce Banner die op de vlucht is van de overheid en ondertussen een remedie zoekt om van zijn alter ego af te raken. Uiteindelijk wordt hij verplicht om terug in het openbaar te komen om een soldaat te bestrijden die zichzelf een gelijkaardige serum inspuit waardoor hij een nog erger monster dan The Hulk zelf wordt.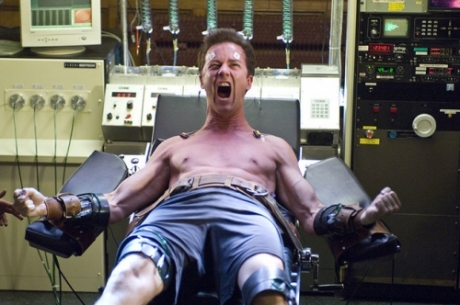 Dat Leterrier gekozen heeft voor een ander richting voel je wel aan het promotie materiaal dat reeds is vrijgegeven. Op de affiche is het niet The Hulk, maar Bruce Banner die centraal staat in duidelijk conflict met zijn alter ego. Hopelijk zijn dit geen valse beloften en zal er inderdaad meer diepgang in het verhaal gestoken worden met iets meer aandacht voor de psychologie van de personages.
Het leuke aan het hele Marvel gebeuren is dat ze er steeds meer werk van maken om de verschillende films deel te laten uitmaken van één wereld. Zo kon je eerder al in Iron Man enkele verwijzingen opvangen naar andere superhelden. Zo zou Captain America ook te zien zijn in The Incredible Hulk en ook Tony Stark (Iron Man) komt even piepen. De laatste kan je overigens in onderstaande clip bewonderen.
Reacties