Ghostbusters 3 lijkt er dan toch te komen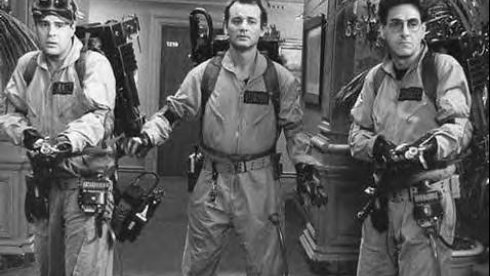 Er zijn al lang geruchten over een nieuwe Ghostbusters film, nu lijkt het bevestigd dat er een derde deel komt. Harold Ramis heeft via een emailtje naar de Chicago Tribune laten weten dat er inderdaad gewerkt wordt aan een derde film, wellicht met de originele cast.
Gene Stupnitsky en Lee Eisenberg zouden aan een script werken. De studio hoopt ook Judd Apatow, producer van Year One, te betrekken bij het project. Wellicht ook voor de acteurs gekoppeld aan zijn naam.
yes, columbia is developing a script for GB3 with my year one writing partners, gene stupnitsky and lee eisenberg. judd apatow is co-producing year one and has made several other films for sony, so of course the studio is hoping to tap into some of the same acting talent. aykroyd, ivan reitman and i are consulting at this point, and according to dan, bill murray is willing to be involved on some level. he did record his dialogue for the new ghostbusters video game, as did danny and i, and ernie hudson. the concept is that the old ghostbusters would appear in the film in some mentor capacity. not much else to say at this point. everyone is confident a decent script can be written and i guess we'll take it from there. best, harold
Ik zou het wel zien zitten, zo een nieuwe Ghostbusters film. De originele cast hoort daar uiteraard bij, een sequel mogen ze van mij in de vuilbak doen. We moet natuurlijk wel toegeven dat de originele cast gewoon véél te oud is geworden om dit nog te doen. Een film waarin de originele Ghostbusters de touwtjes doorgeven lijkt dan ook het meest geschikt. 
Ik ben benieuwd wat de huidige CGI technieken gaan doen met de franchise.
Reacties