Vlaamse filmrecensenten kiezen voor "There will be blood"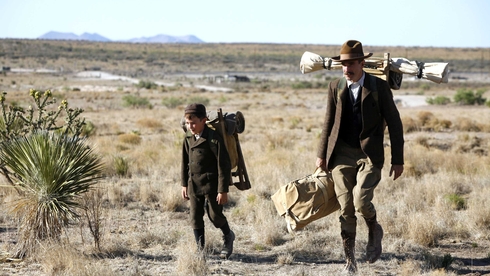 Het Vlaamse filmmagazine Filmmagie peilt ieder maand naar de mening van veertien Vlaamse filmrecensenten. Op basis hiervan stellen ze een eindejaarslijst samen. Dit jaar komt There will be Blood daaruit als beste film naar voren. There will be Blood haalt het verrassend van Oscarwinnaar No Country for Old Men (van de broertjes Coen), die op de derde plaats eindigt. Ook Gouden-Palmwinnaar Entre les Murs kon het epos van Paul Thomas Anderson niet overtreffen. Deze film krijgt de tweede plaats toegewezen.
There will be Blood verzamelde nominaties voor acht Oscars en heel wat andere prijzen, waarvan een aantal ook effectief werden omgezet in awards. Daniel Day-Lewis speelt een onverbeten oliemagnaat uit het begin van de vorige eeuw die alles in het werk stelt om zoveel mogelijk macht en geld naar zich toe te trekken.
Met Le Silence de Lorna staan de gebroeders Dardenne als enige Belgen in de top 10.
De volledige top 10
There will be Blood van Paul Thomas Anderson
Entre les Murs van Laurent Cantet
No Country for Old Men van Joel & Ethan Coen
Lust, Caution van Ang Lee
Le Silence de Lorna van Jean-Pierre & Luc Dardenne
The Mourning Forest van Naomi Kawase
The Banishment van Andrey Zvyagintsev
Before the Devil Knows You're Dead van Sidney Lumet
Into the Wild van Sean Penn
The Dark Knight van Christopher Nolan
Reacties