Joaquin Phoenix stopt met acteren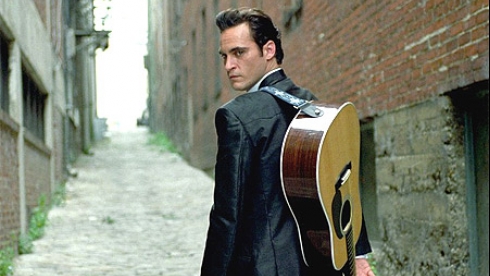 Deze week kondigde Joaquin Phoenix, dood serieus, exclusief aan E! aan dat hij gaat stoppen met acteren en de muziekwereld zal instappen. De reporter van E! had het echter moeilijk Joaquin te geloven en pakte het nogal tactloos aan toen hij al lachend vroeg of hij serieus was (bekijk de clip onderaan).
Joaquin Phoenix zal voor de laatste keer op het witte doek verschijnen in de film Two Lovers, samen met Gwyneth Paltrow. Hij kreeg eerder al twee oscar nominaties, waaronder eentje voor Walk the Line. Het is voor deze film dat hij gitaar leerde spelen, voor zijn rol als Johnny Cash.
Hij zou nu aan een eigen album werken met Tim Burgess, frontman van de Britse groep The Charlatans. Ik ben benieuwd wat dit gaat geven. Hij volgt hiermee onder andere in de voetsporen van Scarlett Johansson, die eerder dit jaar een eigen album uitbracht.
Het is wel jammer nieuws, Joaquin Phoenix is zeker geen slechte acteur. Hij deed Johnny Cash alle eer aan in Walk the Line en er zit ongetwijfeld nog meer potentieel in hem. Maar misschien gaat het allemaal om een promotie stunt voor een comeback als acteur.
Reacties