Golden Globes Nominaties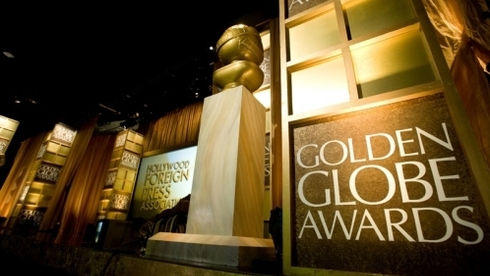 Een beetje filmliefhebber heeft natuurlijk al lang gezien dat de genomineerden voor de 66ste editie van de Golden Globes ondertussen bekend zijn. De lijst werd vorige week reeds bekend gemaakt.
Uit de eerste top 2008 lijstjes die binnen rollen kunnen we alvast merken dat Milk, Wall•E en The Dark Knight zeker favorieten zijn. Maar de films komen hier maar één keer voor in de lijst. Frost/Nixon, The Curious Case of Benjamin Button en Revolutionary Road lijken het beter te doen.
Ik ga hier niet de volledige lijst van genomineerden herhalen, ik hou het bij de belangrijkste categoriën. Wil je alles eens op uw gemak doornemen dan kan je best even langs gaan op de website van de Golden Globes zelf. 
Beste Drama
The Curious Case of Benjamin Button
Slumdog Millionaire
Frost/Nixon
The Reader
Revolutionary Road
Beste Musical/Komedie
Mamma Mia
Burn After Reading
Vicky Cristina Barcelona
Happy Go Lucky
In Bruges
Beste Acteur in een Drama
Sean Penn - Milk
Frank Langella - Frost/Nixon
Mickey Rourke - The Wrestler
Brad Pitt - The Curious Case of Bejamin Button
Leonardo DiCaprio - Revolutionary Road
Beste Actrice in een Drama
Meryl Streep - Doubt
Kate Winslett - Revolutionary Road
Angelina Jolie - The Changeling
Anne Hathaway - Rachel Getting Married
Kristin Scott Thomas - I've Loved You So Long
Beste Regisseur
David Fincher - Slumdog Millionaire
Ron Howard - The Reader
Danny Boyle - The Curious Cas of Benjamin Button
Stephen Doldry - Frost/Nixon
Sam Mendez - Revolutionary Road
Verder:
is Heath Ledger (The Dark Knight) genomineerd als Beste Supporting Role
Tom Cruise staat ook in de lijst voor Beste Supporting Role, rara
Bolt, Kung Fu Panda en Wall•E zijn opgelijst voor Beste Animatie film
Kate Winslet staat ook in de lijst van Beste Supporting Role (The Reader), naast haar nominatie voor Beste Actrice
TV serie House doet het nog steeds goed, Dexter en True Blood duiken ook op voor beste TV serie
Voor Beste TV Serie Komedie is 30 Rock nog steeds favoriet, maar ook persoonlijke favoriet Weeds is genomineerd
Reacties