Disney kiest opnieuw pretpark als inspiratiebron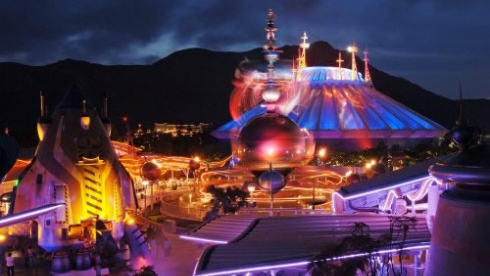 Na het enorme succes van Pirates of the Caribbean is het niet echt een verrassing dat Disney opnieuw inspiratie gaat zoeken in hun pretparken. Deze keer kijken ze niet naar één rit maar gaan ze zich baseren op het volledige Tomorrowland.
Ze verzekeren dat de film niet dezelfde naam zal dragen als het stukje pretpark en dat Tomorrowland enkel als inspiratie dient voor de futurischtische setting van hun film. Een episch verhaal dat zich in de toekomst zal afspelen.
Jon Lucas en Scott Moore (The Ghosts of Girlfriends Past) werken op dit moment aan het scenario. Dwayne 'The Rock' Johnson zou al vast hangen aan het project om de hoofdrol te spelen. Hij heeft net enkele rollen neergezet voor Disney en blijkbaar zijn ze er van overtuigd dat hij een goede keuze is.
Hetgeen dat de eerste Pirates of the Caribbean zo succesvol heeft gemaakt was een goede cast en onverwachte personages, het scenario zelf was degelijk genoeg om staande te blijven. Als ze dit project op dezelfde manier gaan aanpakken als de tweede en derde Pirates, of zoals hun The Haunted Mansion,  vrees ik dat de film gaat teleurstellen.
Dat The Rock gekoppeld is aan het project belooft alvast niet veel goeds en ik heb eerlijk gezegd bijzonder weinig vertrouwen in de scenaristen.
Naast een film gebasseerd op Tomorrowland zijn er ook geruchten van een film gebasseerd op hun rit The Jungle Cruise.
Welke Disney rit willen jullie verfilmd zien?
Reacties