De beste films van 2008 volgens Deel Twee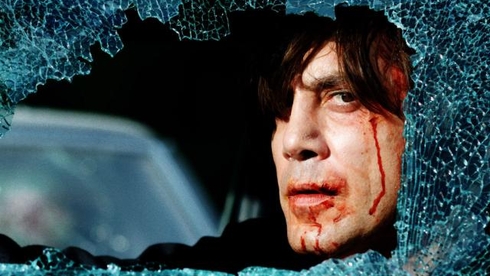 2008 is op zijn einde en dan duiken er overal top lijstjes op, ook hier. Ik heb de medebloggers gevraagd om even hun persoonlijke top 10 van 2008 op te stellen. Wat volgt is een samenvatting van deze lijstjes, ook de begeleidende teksten zijn een ensemble van ons allen. Zoals steeds houden we rekening met films die in 2008 in België zijn gereleased, wat meteen ook de deuren openliet voor enkele Oscarwinnaars van het afgelopen jaar. In totaal hebben 33 films de lijst gehaald.
De Top 10
1. No Country for Old Men
Deze film van de gebroeders Coen is zeker geen onbekende. De film won vier Oscars in 2008, waaronder die voor beste film. Het lijkt dan ook een beetje voorspelbaar dat No Country for Old Men onze nummer één wordt, toch stond deze film maar in één lijstje bovenaan. Wel is het de enige film die op alle lijstjes voorkomt.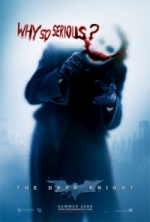 2. The Dark Knight
Batman was nog nooit zo donker, veruit de beste film uit de franchise. The Dark Knight gaat ongetwijfeld de geschiedenis in als het testament van Heath Ledger. Hopelijk wordt het succes van Ledger in deze film niet te zeer toegeschreven aan zijn dood en zullen de mensen erkennen dat hij een sublieme Joker portretteert. 
3. Burn After Reading
Opnieuw de broertjes Coen. Deze film, met een knappe ensemblecast, lokt heel wat gemengde reacties uit. Maar de sterren voelen zich duidelijk kiplekker in hun rollen en acteren de pannen van het dak, wat wil je nog meer?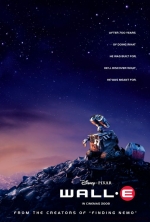 4. Wall•E
Er werd lang uitgekeken naar deze Pixar film, en dat viel op aan de boxoffice. Nog voor de release werd er al gefluisterd dat dit beste animatiefilm van 2008 zou worden. Origineel, gewaagd, grappig, bloedmooi en brandend actueel. Het eerste uur, waarin bijna niet gesproken wordt, is nu al legendarisch. Al doet de tweede helft wel wat afbreuk aan hetgeen daarvoor komt.
5. There Will be Blood
Daniel Day-Lewis zet de acteerprestatie van zijn leven neer in – alweer – een meesterwerk van Paul Thomas Anderson. Een epische film die je aan het scherm gekluisterd houdt. Een zeer sterke psychologie doorheen de film, met een meer dan subliem einde. Niet voor niets verkozen tot de favoriete film van de Vlaamse filmrecensenten.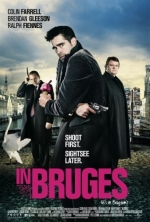 6. In Bruges
Een film die zich afspeelt op Vlaamse bodem. In Bruges heeft in ons land eigenlijk niet de aandacht gekregen die hij verdient. De film heeft veel te danken aan de grappige Britse dialogen en de knappe acteerprestaties van Colin Farrell en Brendan Gleeson.
7. Cassandra's Dream
Eigenlijk kwam deze film eind december 2007 in de zalen, maar toen waren de eindejaarslijstjes van dat jaar al lang opgemaakt. En het is een Woody Allen film, daarvoor maken we graag een uitzondering. Opnieuw met Colin Farrel, deze keer naast Ewan McGregor.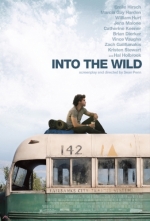 8. Into the Wild
Over sommige films mag je geen recensie schrijven. Van sommige films hoop je dat niemand ze ooit zal zien. Over sommige films hoef je geen nodeloze meningen te horen, zodat het voor altijd een beetje joùw film blijft.
9. Lust, Caution
Een intense en slim geschreven spionagethriller die zich afspeelt in het Shangai van WOII. Regisseur Ang Lee weet perfect oosterse en westerse elementen te combineren tot een sfeervolle en boeiende film.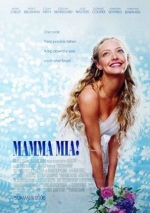 10. Mama Mia!
Het is lang geleden dat er een dergelijk succesvolle musical de revue is gepasseerd. "Met de grond gelijk gemaakt door zowat elk zichzelf respecterend criticus ter wereld, slechte zangprestaties, abominabele danspraktijken, een verhaallijn die het nog moet afleggen tegen de gemiddelde Plopfilm en dialogen die compleet de mist ingaan, maar eerlijk is eerlijk: ik ging met een smile van oor tot oor de bioscoopzaal uit", aldus Kim.
Over de rest van de lijst
Papier en Kop
Opmerkelijk is de kortfilm Papier en Kop, het eindwerk van Sint-Lukas student Jasper van Gestel. De verschillende hoofdstukken kan je bekijken op de filmsite. Jasper omschrijft zijn film als: "mijn geanimeerde autobiografische dag/schetsboek dat ik gedurende drie weken dagelijks bijhield in real-time."
Vlaamse Film
Er zijn uiteindelijk twee Vlaamse films in de lijst beland, enkel niet in de top 10. Als eerste komen we Aanrijding in Moscou tegen, de debuutfilm van Christophe Van Rompaey. Iets verderop in de lijst staat Loft, de grote succesproductie van Bart De Pauw en Eric Van Looy. Al zijn er evenveel mensen die deze film maar niets vinden.
En verder
Uiteraard staan er nog een aantal andere kaskrakers van het voorbije jaar in de lijst. Zo komen we onder andere Juno tegen, naar het slimme scenario van Cody Diablo. Ook Vicky Christina Barcelona, Sweeney Todd, 3:10 to Yuma, Atonement, Body of Lies, Iron Man, Indiana Jones en zelfs Sex and the City haalden de lijst.
Het had er ook anders kunnen uitzien
Deel Twee bestaat maar uit een paar mensen, die elk in hun eigen beperkte vrije tijd naar films kijken: zelfs samen lukt het hen nooit om iedere nieuwe release te bekijken. Als iedereen alle films op zijn verlanglijstje had kunnen bekijken, zou deze top 10 er wellicht helemaal anders hebben uitgezien:
Into the Wild zou hoger op staan, alsook Vicky Christina Barcelona
There Will be Blood had onze nummer 3 kunnen zijn
Hadden evengoed op de lijst kunnen staan: Happy-Go-Lucky, Le Silence de Lorna, Gomorra en Entre les Murs
Reacties