10 films voor bij de openhaard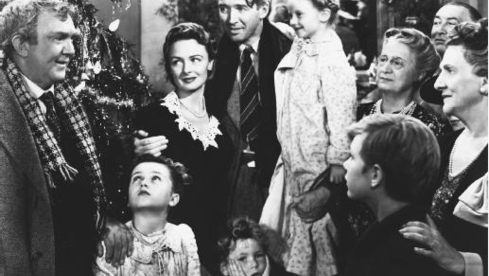 Aaah, Kerstmis: de periode van indigesties door te veel eten, lichtvervuiling, melige muziek, dikke mannen in rode pakken en natuurlijk, last but not least: een overdosis kerstfilms!
De beginjaren van de naughties waren vrij rustig wat kerstverhalen betreft. Stilte voor de storm, zo bleek, want sinds enkele jaren zijn melige kerstfilms opnieuw aan een sterke opmars bezig. Denk maar aan romcoms als The Holiday en Surviving Chrismas, maar ook aan iets meer gewaagde projecten als Bad Santa en Christmas with the Kranks. Dat er onder de kerstfilms voor ieder wat wils te vinden is, bewijzen we jou met volgende selectie.
1. Two for the girls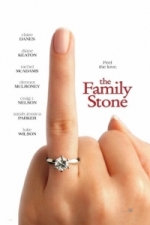 Wie op koude dagen z'n hartje wil verwarmen met een romantische kerstfilm, zit met de volgende keuze zeker goed:
The Holiday
Iris en Amanda ruilen een tijdje van huis om aan hun eeuwige liefdesblunders te ontsnappen. Enerzijds in een romantische, Engelse setting en anderzijds in het flitsende Hollywood proberen de dames zichzelf terug te vinden zonder de hulp van het andere geslacht. Soms krijg je echter niet wat je wilt, maar wel wat je nodig hebt! Okee, niet meteen een oscarwinnend script, maar doe je het niet voor het verhaal? Laat je dan volop overtuigen door het snoetje van Jude Law en de humor van Jack Black.
The Family Stone
Wanneer Everett zijn vriendin Meredith mee naar huis neemt voor de kerst, blijkt ze niet meteen in de smaak te vallen bij zijn familie. The Family Stone is een hartverwarmende komedie over familie, liefde en jezelf zijn te allen tijde - maar vooral tijdens de feestdagen! Wie doorbijt tijdens het eerste half uur en de minder grappige stukjes voor lief neemt, kan gedurende het tweede deel rekenen op een prachtige familiefilm.
2. Two for the boys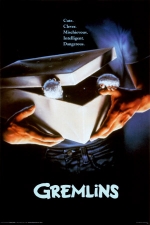 De vorige twee films overleefd? Dan is het nu de beurt aan de heren om het kerstgevoel op hun manier te beleven. Volgende films geven je gegarandeerd een instant testosteronboost!
Bad Santa
Een vuilbekkende, dronken kerstman die elk jaar warenhuizen besteelt? Yep, dat is Bad Santa. Een stoute kerstfilm boordevol humor en geweld. Niets beter om die melige kerstblues van je af te schudden!
Gremlins
Gizmo en zijn lelijke broertjes zijn inderdaad voor het eerst op het grote scherm verschenen met kerst. Het is dus nu de ideale periode om nog eens te griezelen en te gieren met de groene monstertjes. Helaas wordt deze niet elk jaar uitgezonden maar moeten we het wél altijd doen met The Sound of Music en Sleepless in Seatlle.
3. Two for the kids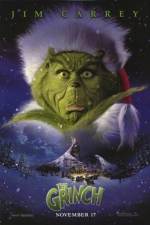 Ook voor kinderen ligt er elk jaar weer een hele lading kerstfilms in de winkelrekken. Naast de jaarlijkse adaptaties op bekende Disneyklassiekers (Belle en het Beest, Mickey Mouse,...) zijn er nog enkele, originelere alternatieven die onze mini-me's zoet kunnen houden én waar we zelf ook graag naar meekijken.
How the Grinch stole Christmas
Hilarische fantasyfilm naar het gelijknamige boek van Dr. Seuss. The Grinch, een groen, verbitterd wezen met een veel te klein hartje, steelt alle cadeautjes en kerstdecoratie van de Who's, een vrolijk volkje dat zich aan het opmaken is voor de komende feestdagen. Het vergt een beetje inlevingsvermogen maar de vrolijke kleurtjes en het originele verhaal zullen ook een lach op jouw gezicht toveren.
It's a very merry muppet Christmas
Het iets minder bekende broertje van The Muppet Christmas Carrol. De belangrijkste reden om voor deze muppetklassieker te kiezen is ongetwijfeld Pepe the Prawn, de kleinste maar meest viriele muppet van de bende. Naast de kleine garnaal, zien we alle oude bekenden ook hier weer de revue passeren. Fun voor jong én oud.
4. Two for the family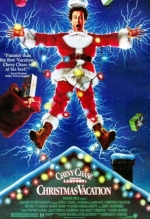 Zit je familiefeest in een dipje? De grappen en grollen in volgende familiefilms bezorgen je een frisse start!
National Lampoon's Christmas Vacation
De kans bestaat dat je deze zelfs niet moet huren want hij blijft elk jaar weer een kijkcijferkanon. Clark is een echt kerstbeest, elk jaar weer tuigt hij zijn huis op en geniet hij met volle tuigen van de feestdagen. Helaas is Clark niet bepaald een handige Harry en durven er nogal wat zaken mis te lopen... Geen verheven humor maar wel onderbroekenlol van de bovenste plank. Ideaal voor na de aperitief dus!
Home Alone
Samen met National Lampoon's Christmas Vacation zowat de Godfather van de kerstkomedies. Wanneer zijn familie op reis vertrekt om elders de feestdagen door te brengen, blijft de kleine Kevin alleen achter. Wanneer hij twee dieven achter zich krijgt, gaan de poppen aan het dansen. Letterlijk zelfs! Home Alone is elk jaar weer een gegarandeerd succes.
5. Two for old time's sake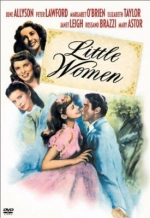 Nog twee klassiekers die we je niet konden ontnemen. Haaln die zakdoeken maar al boven!
Little Women (1949)
Louisa May Alcott's klassieker werd al meerdere malen verfilmd maar de mooiste blijft toch deze technicolor versie uit 1949 met onder andere Peter Lawford en Elizabeth Taylor. Het verhaal blijft natuurlijk hetzelfde: het wel en wee van de zusjes March ten tijde van de Burgeroorlog. Een prachtig coming of age-verhaal dat niemand onberoerd laat.
It's a Wonderful Life
Ongetwijfeld de moeder aller Kerstfilms en dan ook terug te vinden in heel wat lijstjes als het beste kerstverhaal ooit. De onvergetelijke James Stewart speelt George Baily, een gebroken man die op de vooravond van Kerstmis kampt met zelfmoordneigingen. Dit trekt de aandacht van zijn beschermengel die hem zijn levenslust teruggeeft. De film stond eveneens model voor de eerder besproken 'It's a very merry Muppet Christmas' en werd, terecht, door AFI uitgeroepen tot één van de 100 beste Amerikaanse films ooit.
Reacties