Australia (2008)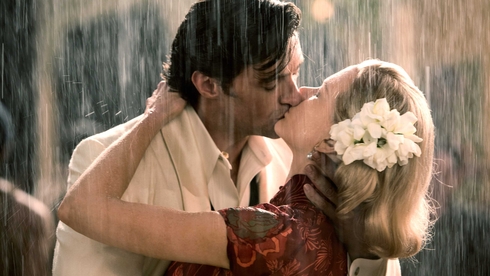 Met Romeo+Juliet en Moulin Rouge profileerde Baz Luhrman zich al snel als een zeer flamboyante en eigentijdse regisseur. Door zijn gedurfde visie werd hij gehaat door sommigen, maar geliefd door nog veel meer. Hoe dan ook, filmkijkers en filmcritici keken met volle verwachtingen uit naar zijn volgende film Australia. Niet in het minst omdat Baz Luhrman zelf het niet onder stoelen of banken stak dat zijn volgende film zijn meest ambiteuze project was tot nu toe: een filmepos, dat het legandarische Gone with the Wind naar de kroon zou steken.
Kosten noch moeiten werden gespaard. Voor Australia kon Luhrman rekenen op een sterrencast (Nicole Kidman en Hugh Jackman), een torenhoog productiebudget (ongeveer 130 miljoen dollar) en 9 maanden filmtijd in de wijdse landschappen van zijn thuisland Australië. De film zelf vertelt het verhaal van een Britse aristrocrate (Kidman), die in de Australische outback aan de vooravond van WOII probeert het levenswerk van haar overleden echtgenoot – een ranch - verder te zetten. De ruwe cowboy Hugh Jackman helpt haar om een grote kudde runderen dwars door de Australische wildernis naar de kust te drijven om ze te verkopen aan de Britse mariniers. Een klassieke liefdesgeschiedenis in oude stijl is het logische gevolg.
Luhrman weet in Australia zijn unieke visuele vertelstijl quasi te perfectioneren. Hij is grappig wanner het nodig is, weet zijn excentrieke vertelstijl op tijd in te tomen en maakt op een adembenemende manier gebruik van het immens mooie Australische landschap. Het magnifieke decor wordt op een werkelijk overweldigende manier in beeld gebracht. Een Oscar voor beste camerawerk lijkt slechts een formaliteit.
Spijtig genoeg is de overweldigende cinematografie niet in staat om de mindere punten van de film te camoufleren. Baz Luhrman is vooral een visuele regisseur, en geen verteller zoals bijvoorbeeld Anthony Minghella in het WOII-meesterwerk The English Patient, of David Lean in Lawrence of Arabia. Twee gelijkaardige films die meeslepend zijn van begin tot eind. Iets waarin Australia faalt.
De karakters van de hoofdpersonages zijn flinterdun uitgewerkt. Luhrman neemt – ondanks een duurtijd van bijna drie uur - niet genoeg tijd om zijn verhaal te laten groeien, zodat de kijker zich emotioneel betrokken kan voelen. Daardoor komt ook de romantische liefdesgeschiedenis helemaal niet uit de verf. Zijn enige voordeel is dat de Australische kant van de Tweede Wereldoorlog hier niet echt bekend is, waardoor het scenario soms interessanter lijkt dan het in feite is.
Gelukkig zijn beide hoofdacteurs meer dan professioneel genoeg om Australia recht te houden. Het is verfrissend om Nicole Kidman, na enkele erbarmelijke filmkeuzes, weer op haar beste niveau te zien spelen. Toch worden alle twee de supersterren moeiteloos van het scherm gespeeld door Brendan Walters, een 12-jarig aboriginal jongetje dat een van de hoofdrollen op zich neemt. Met zijn charisma en warme glimlach slaagt hij er in waar de rest van de film vaak in faalt: het hart van de kijker winnen.
Australia is dus zeker niet het verhoopte meesterwerk, maar wel nog steeds een fameuze aanrader in deze koude wintertijden. Al was het maar om te genieten van de manier waarop Luhrman er in slaagt om een weinig origineel verhaal toch op een unieke manier in film om te zetten. Een echte filmklassieker zal het spijtig genoeg niet worden.
Lezers score
Reacties