Keira Knightley is The Duchess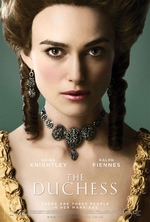 Keira Knightley lijkt zich comfortabel te voelen in de grote kostuumdrama's. Na Pride & Prejudice kruipt ze nu in de rol van Georgiana, The Duchess of Devonshire in de film The Duchess.
Dit historisch drama speelt zich af in de achttiende eeuw en geeft het leven weer van de Hertogin van Devonshire. Een vrouw die dankzij haar huwelijk veel macht krijgt en populair is onder het volk, maar de machthebbers schrik en afgunst inboezemt. Het publieke en politieke leven dat ze leidt moet tot een einde komen, maar Georgiana laat zich duidelijk niet doen.
De versie van de feiten in The Duchess is gebaseerd op de biografie van Amanda Foreman.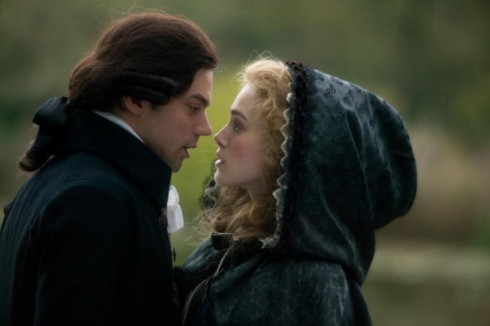 The Duchess lijkt me eerder een film voor de vrouwen onder ons, al ziet de trailer er wel proper uit. Jammer genoeg lijkt Keira Knightley er niet echt op vooruit te gaan als actrice, al kan dit wel liggen aan de films waarin ze gecast wordt. Hopelijk vervalt ze niet té zeer in dit soort typecasting. Keira blijft een zeer mooie vrouw, alleen begrijp ik niet goed wat ze met haar haar gedaan hebben. 
Reacties