De eerste teaser van Tarantino's Inglourious Basterds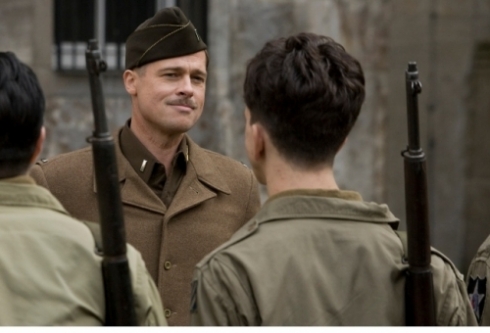 De nieuwste van Quentin Tarantino heeft zijn eerste trailer! Begin deze week ontstond er commotie toen bekend raakte dat ET, Entertainment Tonight, woensdagavond de eerste beelden van Inglourious Basterds zou vertonen. De hype werd alleen maar aangedikt toen er een preview van de trailer lekte op het net. Hoe absurd kan het zijn.
Inglourious Basterds is een remake van de gelijknamige film uit 1978. De titel kreeg wel een iets andere schrijfwijze dan de oorspronkelijke The Inglorious Bastards, wat erop wijst dat we een eigenzinnig prent zullen te zien krijgen. De eerste beelden lijken ook te bevestigen dat het om een echte Tarantino gaat. "We are here for one thing and one thing only. Killing Nazi's!"
Op de film zelf is het nog wachten tot 23 september, maar ik twijfel er niet aan dat we nog wel overstelpt zullen worden met promobeelden.
Reacties