Slumdog Millionaire beste film van 2008, met 8 beeldjes grote winnaar op de Oscars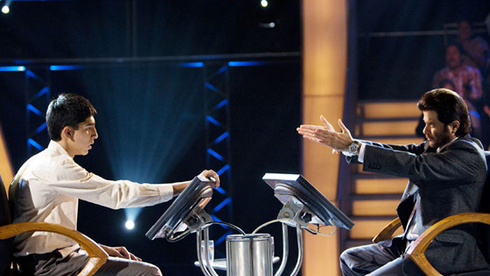 De voorbije nacht zijn in Hollywood de prestigieuze Oscars uitgedeeld. Op één of twee uitzonderingen is de avond gepasseerd zonder al te grote verrassingen. De controversiële film Slumdog Millionaire van Danny Boyle is met voorsprong de grote winnaar met maar liefst acht beeldjes, waaronder die voor Beste Film en Beste Regie.
Tot vreugde van vele fans won Heath Ledger de Oscar voor Beste Mannelijke Bijrol. Zijn familie nam het beeldje in ontvangst.
De uitreikingen begonnen rustig met een beeldje voor Wall•E voor Beste Animatiefilm, Penelope Cruz kreeg een Oscar voor Beste Vrouwelijke Bijrol. Beste Scenario ging naar Slumdog Millionaire en Milk. Later op de avond kreeg ook Sean Penn de Oscar voor Beste Acteur voor zijn vertolking van Harvey Milk in deze laatste film. Een beetje tegen de verwachtingen in, met ook Mickey Rourke op de shortlist.
Ook al deed The Wrestler het heel goed op de Independant Spirit Awards, met onder andere een bekroning voor Beste Film, een Oscar beeldje zat er jammer genoeg niet in.
Ook The Curious Case of Benjamin Button kreeg een aantal kleinere prijzen voor de visueel-technische prestaties. Een beetje jammer is dat Wall•E op geen enkel vlak erkend werd voor de sounddesign, terwijl die film toch volledig draaide om geluid, en het gebrek aan geluid. Ook de andere nominaties kon Wall•E niet verzilveren, de dag dat de animatiefilm als volwaardig genre zal worden beschouwd, is nog niet aangebroken.
De grootste verrassing van de avond was wellicht de winnaar van de beste buitenlandse film. Niet Waltz with Bashir viel in de prijzen, wel het Japanse Departures.
Voor de complete lijst met uitslagen kan je terecht op de website van de Oscars zelf.
Reacties